Make sure your cold emails don't have any lingering briny aftertaste.
Do you get a lot of cold emails and spam emails offering services? I sure do!
Do you send cold emails offering services to others? I do, too!
Unfortunately, when they hit my inbox, sometimes it's hard to know the difference.
If you send cold emails, how do you make sure your message is seen as legitimate?
To be honest, I've gotten cold emails that were so vague that I had to spend ten minutes googling the writer to make sure they were real people. 
Let's use this recent email I got to illustrate better ways to make your case to someone you've never met.
(BTW, I'm not here to make fun of anyone's grammatical or semantic errors — no one's perfect, and not everyone grew up speaking English. That being said, it comes across as more professional if your emails are free of mistakes and unnecessary jargon.)
---
Hi,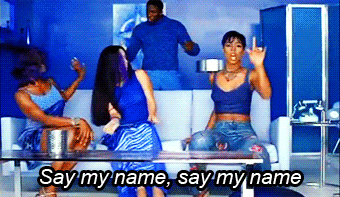 Not addressing me by name? That's spammy. Even bots can figure out my name from my website. It's not a good sign if you leave it off.
I am David       – Marketing Executive (iPhone & Android Apps)
This could very well go in your signature. And why the bold? It's like using jazz hands as you introduce yourself, which could be fun in real life but only in very limited circumstances.
I don't need to know your title right away, either. Why is it pertinent that you're a marketer? It kind of makes me want to run away, to be honest. And I do marketing.
This is a place to tell me why you're emailing me or why I should care, and I haven't gotten that yet.
We are a Mobile Application Development company specializing in development of iPhone and Android applications. We have more than 1 years of experience in developing custom mobile applications. Each application is reviewed and designed especially for each customer to fit the specific requirements and objectives.
Well, David, Marketing Executive of unnamed company, I'd hope that each application gets reviewed and designed.
I still have absolutely no idea why a copywriter would need a mobile app, but maybe we'll find out.
(If you have just a year of experience, you can just leave that off. When you're just starting out, focus on quality, not quantity.)
We help your business combine two modern business directions: wireless devices with web-based applications. High quality and customer-oriented approach are guaranteed.
I'm pretty sure that wireless devices and web-based applications are pretty well combined as is? I'm not sure what an app would do for my business, because you don't have any idea, either.
Am I the customer in this customer-oriented approach, or is my customer?
Why iPhone Apps?
        Instant gratification

        Ease of use as it can be accessed anywhere

        Attracting new customers

        Increasing Revenue
This sounds good if you don't take any time to think about it. Hmm, yes, all good things! Half of them are for the customer, and half of the benefits are for me, which is a little confusing. 
I like the pink, though I wouldn't recommend it to others.
For business, finding the right iPhone apps developer could be a key factor to adapting their product to the marketplace and for the right audience.
Hold up. What's my product? I sell a service. It's adapted to the marketplace just fine, thanks.
Give us an opportunity to serve you. I assure you would like our solution and services
Direct or bossy? Depends on one's mood.
It looks like you're saying my problem is that I need to attract more clients and generate more revenue — which, hey, fair enough, most people are looking for that — but what's the proposed solution? "Apps are good" is not enough of a hook to get me interested.
Truly,

David,

Marketing Executive (iPhone & Android Apps)

Country: India
David, I already know your name and title. It's fine with me if your company is based in India, but there's no need to say so in your introductory email.
What would be good: the heck what your company is. Any additional information, like a website. What I'm supposed to do next, other than give you my business. 
---
Okay, yes, that was clearly a spam email. But what can we learn from it?
Who you are is not as important as what you do.
I'm Kelley, and I want potential clients to get to know me. What they need to know first, though, is that I'm a copywriter who creates clarity and impact. I help you get through to your perfect client.
Personalize.
Direct the email to a particular person if you can. Better, personalize the pitch. Show that you understand their needs before jumping into how you can serve them.
Create trust.
What's your website? LinkedIn? Portfolio? Any way to follow up other than a sketchy email address? (I know *you* are not sketchy. Just saying.)
Provide a strong call to action.
"Give us an opportunity to serve you" ain't it. Depending on your goal, you'll ask someone to schedule a free call, answer a question, buy your stuff, come to your event, etc.
Questions? Cold email me! hello@kelleygardiner.com
Also let me know if you want more posts like this, because they're fun for me.
---
Like this blog post? You would LOVE the monthly email newsletter for winners, doers, and business owners who love signing great clients. Get started today.
---
---