I went to Digital Summit Portland this week, and it was pretty cool, everyone.
It's all about digital marketing for people who are involved with all aspects of it, from content creation, to strategy, to back end… stuff. Whatever those people do with code.
Small business writing is marketing.
"Kelley, you're a writer. What the heck were you doing at a marketing conference?"
Great question! All content and copy is marketing. If you're going to hire a writer, you'd better make sure that a) you have a strong marketing plan, or b) your writer has marketing skills to help you support your goals. That's why I take every opportunity to keep up-to-date on online marketing, as well as to hone those writing chops.
A lot of the presentations and programs at Digital Summit Portland were geared toward businesses that work on a larger scale than my clients. The email strategy for say, Home Depot, will be different than strategy for your home-based photography business. Still, there were some pretty cool things to think about and take away for anyone who's making content or marketing online.
Be real.
Most of your consumers can see a pitch coming from a mile away. They want their brands to be authentic. To stand for something. To add real value to their lives. And if they get that from you? You might get a repeat customer who loves and supports your brand.
Don't be afraid to use your own voice.
Make an action plan, but keep it agile.
You need a content strategy plan. Even if it's sketched out on a napkin and pinned onto a bulletin board — you won't get results without knowing what the heck you're supposed to be doing and, more importantly, WHY you're doing it.
Later, if something's not getting the results you wanted, take another look. Tweak it if you still think it's worthwhile, and scrap it if it's not.
Figure out who your customer is.
Have you ever made customer personas? It's a fairly common marketing practice. Say you have a brick-and-mortar boutique. A very basic persona might be "Jenny." Jenny is a 37-year-old woman who lives in South Beaverton and has two girls ages 2 and 5. She's married, owns her home, and works full-time in real estate.
The new, hot thing? Mapping Customer Journeys. What steps does Jenny take before she becomes your customer? What else is she searching for on the internet? What's the first time she hears about your business? Does she come into your store than once before she buys, or is she more impulsive? Does she look online first? How can you keep her as a customer after she walks out the door? When will she buy again?
Whew, that's a lot, and it can get even more complex. But thinking this way helps you nurture your leads throughout the process of buying, and in helping them become loyal customers who will buy again.
Fun fact: Customers are less likely to buy from a company who took their email and never contacted them. Get those newsletters out, people. (Yes, I'd be happy to help you. Send me an email.)
Slay all the time.
There was a presentation that was based on Beyonce songs, so OBVIOUSLY I ATTENDED THAT ONE.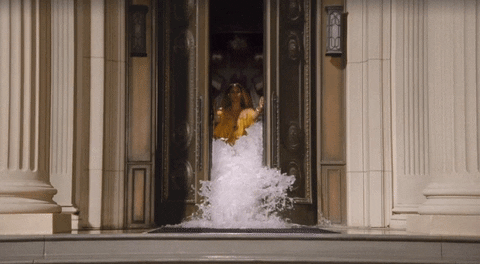 Lessons learned from Beyonce? So many.
Slay all the time. Get crazy in love with your customers. Be the best.
Make it easy for your customers to love you. Make it easy to interact, and easy to get questions answered.
No 30,000 unread emails or full voicemail boxes.
No "do-not-reply" email addresses.
Meet your customers where they want to interact with you.
Make extra special customer experiences. Stand out and be unique, but make sure your customers can know what to expect when they interact with you. Empower your employees to go above and beyond. Train them and ask them what customers are saying.
Try Being Funny.
People like humor! It adds a bit of color to your clients' lives, and helps you compete for attention against internet celebrity dogs. Dogs are really cute. Try adding a little humor into your copy and seeing how your customers respond. Most people get 7-24% increase in conversions with just a little joke.
(There's obviously more to this, so please be cautious. You may wish to hire a professional for applying humor, as it can backfire.)
Need help?
Let's can work together on a content strategy that targets your ideal client. Email me, or book a consultation. Start getting more customers today.
And slay.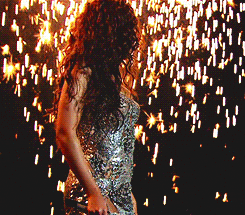 ---
---