Yes, a professional is (almost) always worth it. But this time, are you better off on your own?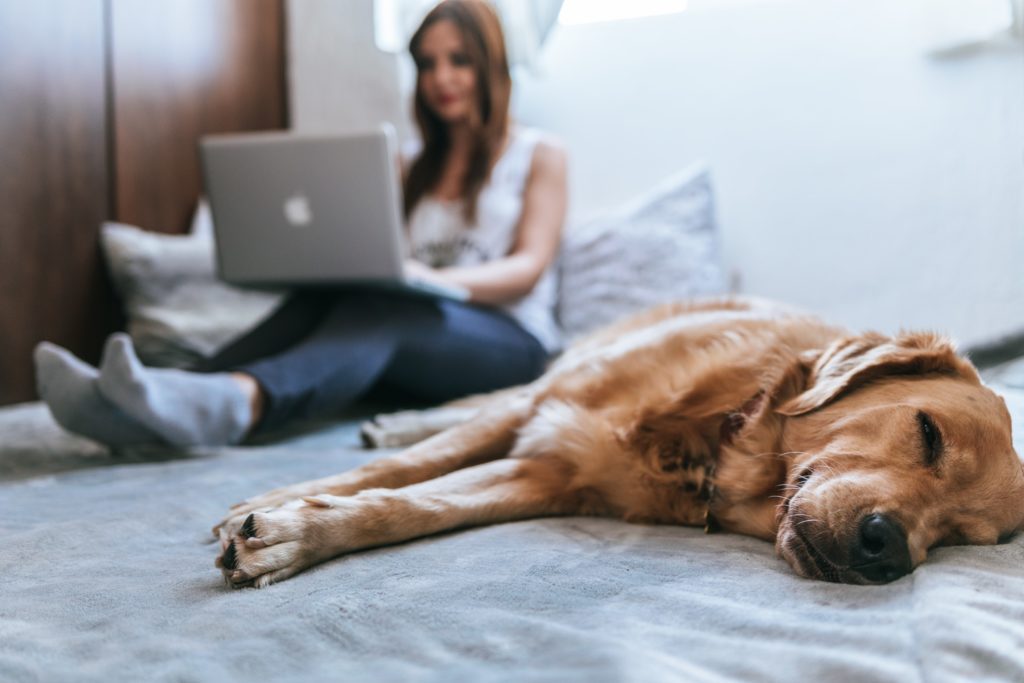 Blue toes? I've got it handled.
Most of the time, I don't need to pay for a pedicure. I put on a podcast, grab the polish, and do a perfectly okay job despite being nearsighted. Or, maybe it just looks okay BECAUSE I'm nearsighted. Either way, I slap it on and move on with my life.
If I'm going to be in a summer wedding, though, I pop into the salon for a tuneup. At that point, I need a professional who can actually see my feet to make sure everything's neat and tiny.
(Also, you get a nice calf massage. Bonus!)
But enough about me. We're talking about your business here.
When you want website copy done cheap, you can do it yourself.
It will probably get the job done.
It won't be as polished as it could be, but there's a time for polish and a time to get on with other tasks.
---
I've had too many conversations with small business owners who think website copy is really, super duper important — until it's time to pay a professional to write it.
Luckily, you don't always have to.
Here are the three instances when you can, and should, write your own website copy.
(And when DIY is no longer cutting it? Give me a call.)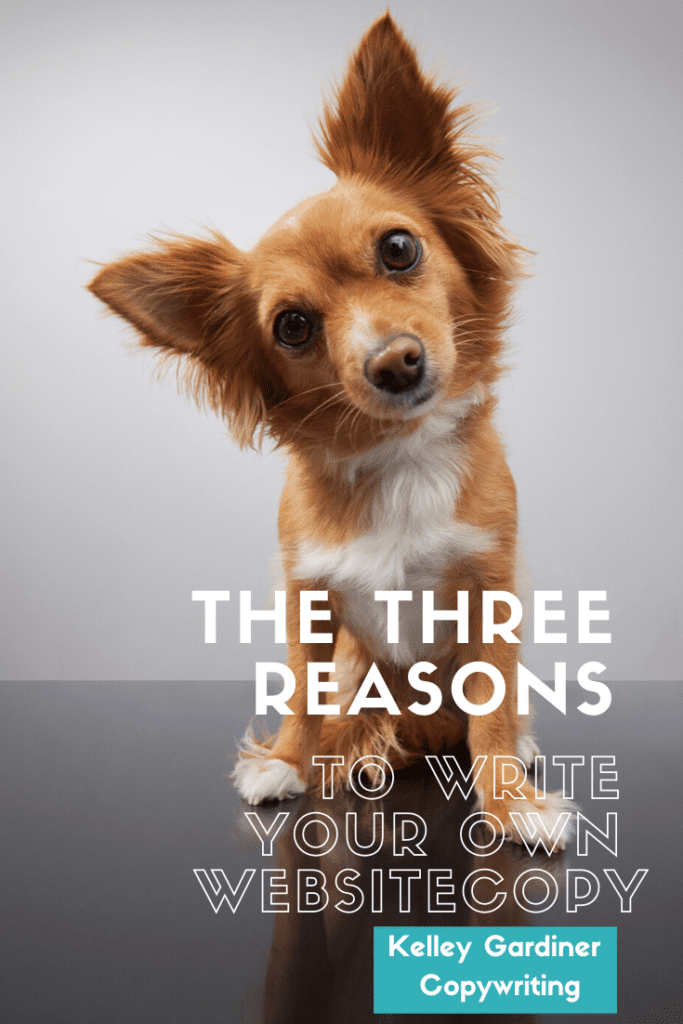 Reason One: Your business is new

Maybe you've been in business for less than a year.

Maybe you've been hustling here and there for a couple of years while working another job or busy with other life pursuits. (How do you do, fellow moms?)
Once you get more data about your audience and what they truly want, you can invest in website copy that converts.
You need sales to know what works.
As you work, serve, and learn, you'll find out more about the marketplace.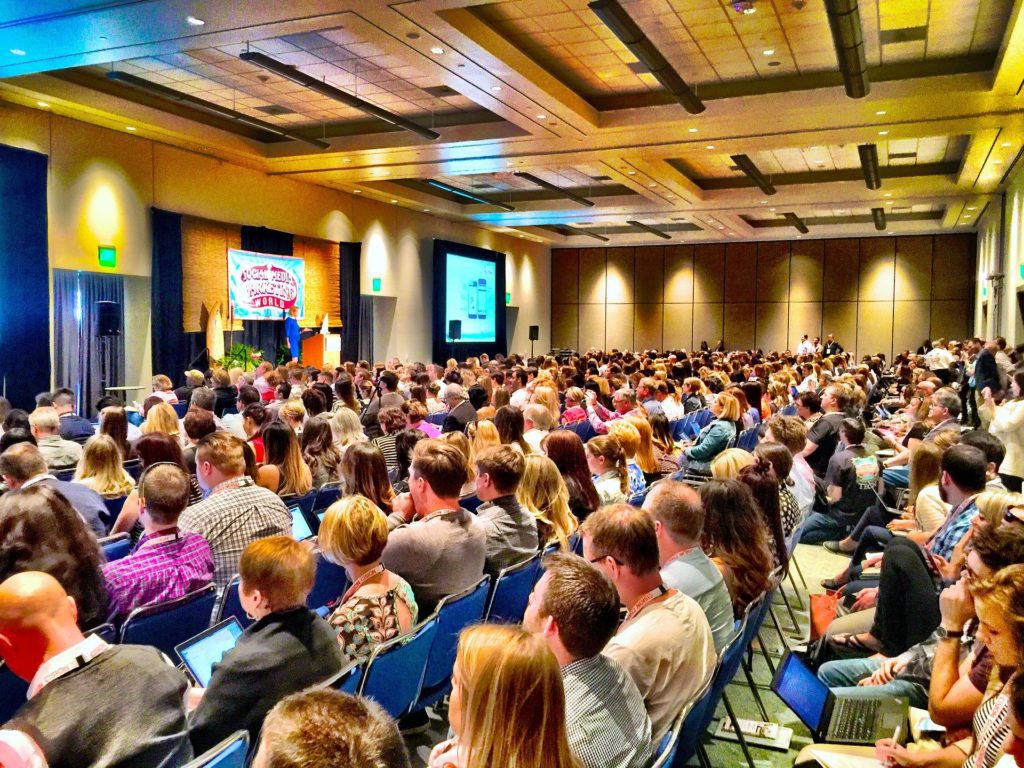 You might find that some of the skills your leads said they said they really, really needed when you met them at that networking event… aren't really what they're looking for
You might find that someone else is neatly serving the niche you were hoping to fill
You might end up hating your branding, having to recreate a website from scratch, or scrapping an entire branch of your services
We all learn, make mistakes, and learn again, but you don't have to toss cash in the campfire to do it. Don't pay a professional to create a landing page for a product that doesn't fit the market.
"Many copy and conversion problems are actually product development problems in disguise."

Abbey Woodcock
You need data about your audience.
A professional copywriter is not going to get as far without any customer data.
Yes, there's still a lot we can work with in startup stages, but "voice of customer" data is our bread and butter. That's what we use to craft our astonishly enticing offers and calls to action.
When you start with more data — more testimonials, more complaints, more reviews, more feedback of every kind from customers, leads, fans, and archenemies — you'll get a better result.
---
Reason Two: Your website isn't meant to drive sales
What is the function of your website?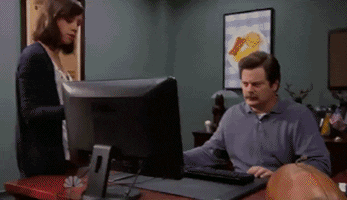 A restaurant needs to have good reviews, not a lot of copy talking up how wonderful they are. Their websites are usually just links to social, plus address/phone number/menu and, in the COVID era, current ordering information. Invest in social media.
Maybe your funnel is set up for a one-page site that drives everyone to your email list. Great. Invest in email.
Maybe you've got all the business you can handle, just from word of mouth or your charismatic dimples. Invest in your community.
---
Reason Three: You don't have any budget to hire out
If you don't have a four-figure budget, there are options. "Hiding under a blanket and hoping no one asks you about your website" is also an option, but not recommended.
---
Write it yourself.
If you need website copy from scratch, and the idea of doing it yourself doesn't make you want to launch yourself over a waterfall in a barrel, beginners can do a solid job. Reach out if you need some resources!

Hire a copywriter for a day.
Many copywriters will work on an hourly or day rate. If you're kinda embarrassed by your website copy, or you're not a strong writer, a copywriter can whip a draft into shape in a day or so. It won't be as strong as starting it from scratch, but it's ten times better than nothing.

Get a website audit or website review.
ASAP. If you already have a site and it's not performing the way you'd like, get a professional copywriter to look it over and tell you how to fix it.
---
Any questions?
Shoot me a line! hello@kelleygardiner.com
Need help with your home page? Get the easiest checklist EVER.
Want a chocolate bar? These are really good.
---
---